Nathalie Koah, Coco Emilia and Maahlox Le Vibeur:
Maahlox Le Vibeur is a Cameroon artist from the French speaking Part of the Country. He is known for his non tolerant and outspoken Lyrics. Made more of haters than fans, as many consider him to be promoting immorality and selling porn to the youths.
In Maahlox Le Vibeur Latest Audio, " Un Bon Plantain" decided to go figurative and in the process threw shades at Nathalie Koah and Coco Emilia.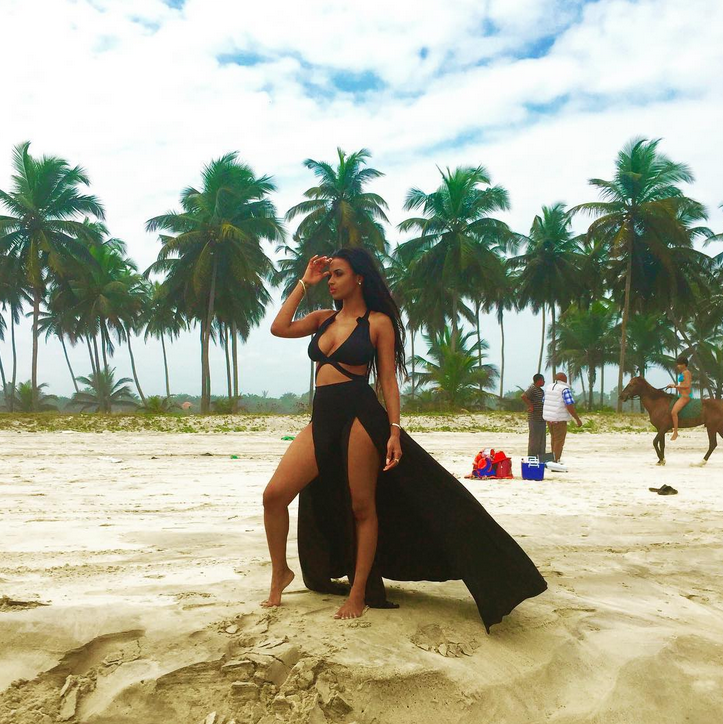 In Un Bon Plantain, Maahlox Le Vibeur is heard in French singing about the youthful exuberance of most teenage girls who are excited about their first shoot of tits, dresses in mini-skirts, walking to and fro seeking attention. At this point, one would have thought Maahlox Le Vibeur meant good till he preached immorality in blatant language. Maahlox Le Vibeur went ahead to ask a question,
Quand une fille bouge comme ça qu'est ce qu'elle veut ?
And the Choristers responded:
Un Bon Plantain
Plantain in this context literally mean a dick(penis). What really caught my attention is the shade he threw at Nathalie Koah and Coco Emilia. Both Nathalie Koah and Coco Emilia are known for their sex exploits and adventures in Africa, both pretty ladies got branded by sex and are never shy to wash their dirty linens in public. We have actually gone weeks, if not months without hearing any scandal from both damsels and Maahlox Le Vibeur decided it was time to awaken the sleeping dogs. Listen the Audio Below:
Si l'excès de plantain tuait, de nombreuses à l'instar de Nathalie Koah et de Coco Emilia seraient mortes à l'heure actuelle.
Literal Translation:
 If People get killed for eating Plantain, then Nathalie Koah and Coco Emilia are supposed to be dead for the excess they have eaten…..Maahlox Le Vibeur
I sincerely hope Nathalie Koah and Coco Emilia do not take it to heart, they should just ignore Maahlox Le Vibeur and continue eating their plantains.